Jyothi C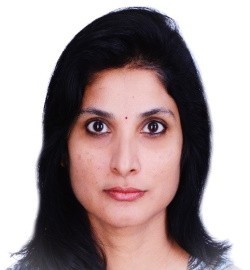 Qualifications
M.Sc. Psychology, Clinical Hypnotherapist,
EFT & Mindfulness Practitioner,
Member CHPM, AHPM.
About Me
I am passionate about sharing skills that can help improve the quality of life. I use an eclectic mix of Hypnotherapy, EFT (Emotional Freedom Technique), REBT (Rational Emotive Behaviour Therapy), Mindfulness and Positive Psychology to achieve this.
I have been in private practise for more than ten years and also actively contribute to various NGOs by volunteering to give talks and conduct workshops on diverse topics ranging from Stress Management to Understanding Depression.
My areas of special interest include: Stress Management, Weight Management, Relationship issues, Parenting, Anxieties and Phobias, and Raising awareness about mental health.
Consultations & Fees
Normally each session lasts about one hour, and the charges are RM200 (approximately USD 50) per session. The number of sessions required depends on the severity of the issue and the effort put into therapy by the client.
Please book a free 20-minute no obligation consultation with me so that you can know more about hypnosis and to decide whether to get therapy or not.
Contact Details
Phone: +60 12 444 7032 | +91 924 700 7878.
Location: Penang, Malaysia
Email: Jyothi.asitha@gmail.com
Website: www.asitha.net