Maria Angeles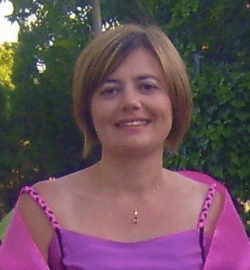 Qualifications
I have a Practitioner Diploma in Clinical Hypnosis and Hypnotherapy (PDHyp) and a Practitioner Certificate in Integrative Evidence-based Clinical Hypnosis and Hypnotherapy, both from the ICCHP London; I also have a certificate in Introspective Ericksonian Hypnosis and Regressive Therapy, obtained in 'Centro De Hipnosis AM' in Barcelona, Spain and a Practitioner Certificate in Quantum Hypnosis from the Vocational Institute of Florida.
I am a Registered Hypnotherapist on the General Hypnotherapy Register (GHR); I am also registered with the Complementary and Natural Healthcare Council (CNHC), the independent UK regulator for complementary health practitioners who can demonstrate that they meet UK-wide standards of practice in their work. CNHC's register has been approved as an Accredited Register by the Professional Standards Authority for Health and Social Care, a body accountable to Parliament.
About Me
I have been a practising hypnotherapist since 2012 helping my clients to realise their full potential in their lives. My background is in Law and Finance where I worked for almost 20 years. However I have always had an interest in psychology and any science related to mind and behaviour. In the mid 2000's I started training in different complementary and alternative therapies including Reiki, NLP, Life Coaching, Behaviour Psychological Skills and Hypnotherapy. I am currently a member of the General Hypnotherapy Register (GHR), and the Complementary & Natural Healthcare Council (CNHC). Also, I am currently a course lecturer /tutor at the London based International College of Clinical Hypnotherapy Practitioners (ICCHP).
I'm DBS checked and certified and therefore able to offer therapy for teenagers or young people.
Since I am bilingual, I offer sessions in English or Spanish; geographically speaking, half of my clients are UK based, in London, Essex or neighbouring counties and the other half are international from Japan to USA.
The sessions will be tailored to your individual needs since I offer a wide range of techniques and services that will vary from person to person offering the best solution that will help each individual client in improving their lives. If you want to know more about how I can help you, please book your free phone or video consultation.
Consultations & Fees
Following the UK Government and Department of Health Guidelines as well as the Complementary & Natural Healthcare Council (CNHC) guidelines, all sessions are currently being conducted online.
I offer a free Initial consultation (approx. ½ hr to 1 hour). This session is used to discuss your goals, ascertain whether hypnotherapy or Rational Emotive Cognitive Behaviour Hypnotherapy (RECBH) is a suitable course of action and to explain how the process works. No hypnosis takes place in this session.
Some issues can be treated in just one or two sessions and others may require three up to six sessions. My normal hypnotherapy fees are £80 per hour that includes a recording to listen to after your session. Smoking Cessation Session (One session of one and a half hours) are £195; RECBH are £80 each session; Children's and Teenager's Session £60 each session.
A session always commences with a discussion about your goals and what you want help with. Working in a confidential, safe and supportive environment enables me to choose the most appropriate technique for your unique circumstances. I will help you to achieve your desired positive change. Sometimes, only one session is needed. If you think that I can help you to achieve your goals or ambitions, please contact me for an informal chat or book a consultation below.
Contact Details
Phone: 02084180464 | 079 423 47 477
Skype: maria.angeles33
Location: Online & Loughton ( Essex)
Email: contact@mariahypnotherapy.com
Website: https://mariahypnotherapy.com/