Sonia Morales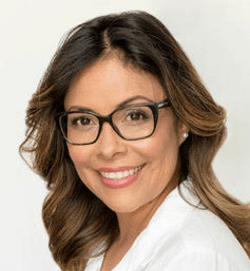 Qualifications
Practitioner Certificate in Integrative Evidence-based Clinical Hypnosis and Hypnotherapy, from the ICCHP London; 2020
Leela School of Awakening, Specializing in Heart Centered Therapy and Meditation, 384 Helman Street, Ashland, OR 97520, 2013-2020
Advanced Clinical Hypnotherapy Diploma, with American Council of Hypnosis Examiners, ACHE, 2015/2019
EFT Professional Training, EFT, University 2018, San Diego, CA, 2018
Bachelors of Liberal Arts from Arizona State University, B.A. Education and Spanish, 2000
About Me
Hello, my name is Sonia Morales and I'ld like to invite you to, Rethink, Rewire and Reset your mind and body for positive change.
I have always had a passion for understanding the way the mind and body work. I have dedicated my whole life to understanding this connection. At some point or another, we all feel the desire to improve the quality of our lives. No matter what challenges come your way, I'm committed to help you find solutions for change.
I make sure that you receive all the tools you need to be able to maintain new, healthy ways of rethinking and being. I will show you how to rewire your brain, shift those stubborn unconscious patterns that keep you stuck in negative ways of thinking and rewire new long term positive habits. What's more, I keep up-to-date with the latest breakthroughs in brain research so that I am on the cutting edge of neuroscience and mind/body medicine. This means that together we can create profound changes that are long-lasting and easier than you could ever have imagined.
I employ various techniques to help people access their inner resources and open the door to happiness and growth. You can be assured that we will have you seeing results in a short period of time.
My areas of special interest include:
Stress Management, Confidence/Self- Esteem Building, Assertiveness Training, Relationship Issues, Parenting, Anxieties, Fears, phobias, Performance Anxiety, Nail Biting, Motivation, Inner Child, Jealousy, Anxiety, Guilt, Destructive Irrational Beliefs and Self Defeating Behaviors

You're only one step away from Rapid Transformation… Please feel free to contact me and book an appointment today
Consultations & Fees
Following the UK Government and Department of Health Guidelines as well as the Complementary & Natural Healthcare Council (CNHC) guidelines, all sessions are currently being conducted online.
An initial session generally lasts about 2 hours, with subsequent treatment sessions lasting about one hour. Treatment varies, although most conditions can be treated between 1 – 6 sessions. The number of treatment sessions will be the least amount in order to achieve patients goal. My normal fees are £95 per hour. Sessions can be held remotely or in person.
Scholarships – I offer scholarship options to 2 people a month, who genuinely want to make a significant change in their life, and whom I believe I could help, regardless of their ability to pay – if this is you, please ask me about easy payment plans, fee reductions or exchanges.
Contact Details
Phone: 0738 430 5204 (UK) Mobile
Skype:
Location: Online & Wilmslow, Cheshire, UK
Email: info@sonia-morales.com
Website: www.sonia-morales.com